Updated 24th April 2018.

Meet other Vapors fans on Facebook, click below:

Confirmed gigs for 2018 below.

May 6th, The LCR | The LCR, Norwich, NR4 7TJ, United Kingdom.
June 29th, The Ruby lounge, Manchester, with Rothman Jack and DJ Jacqui Carroll.
June 30th, The Cluny, Newcastle with support(TBA) + DJ Jacqui Carroll.
July 1st, The Bungalow, Paisley with support(TBA).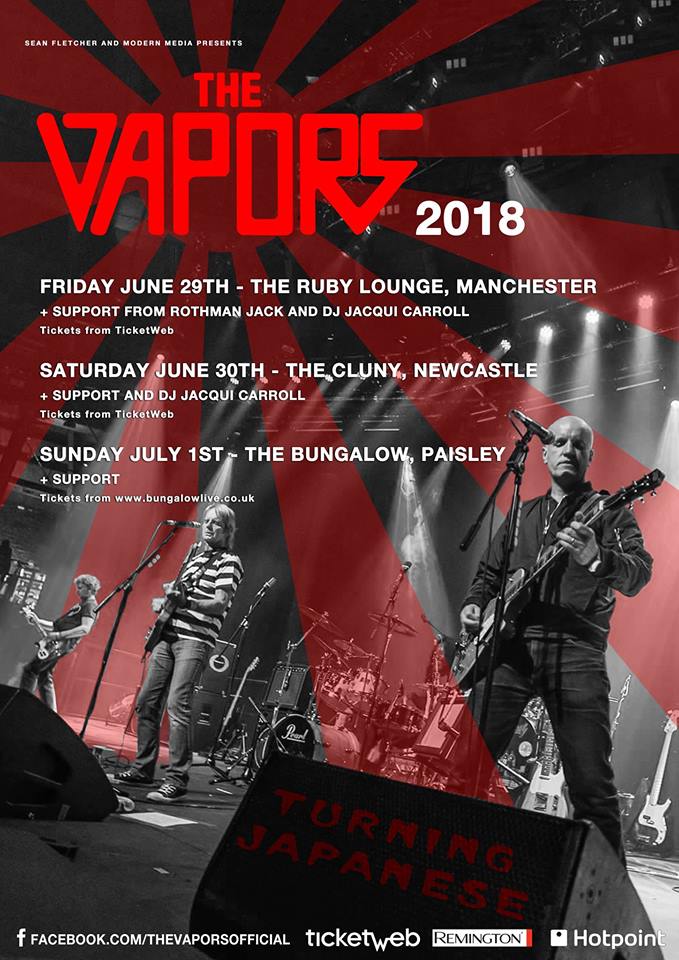 July 28th, The Actress and Bishop, Birmingham with Special Guest TV Smith.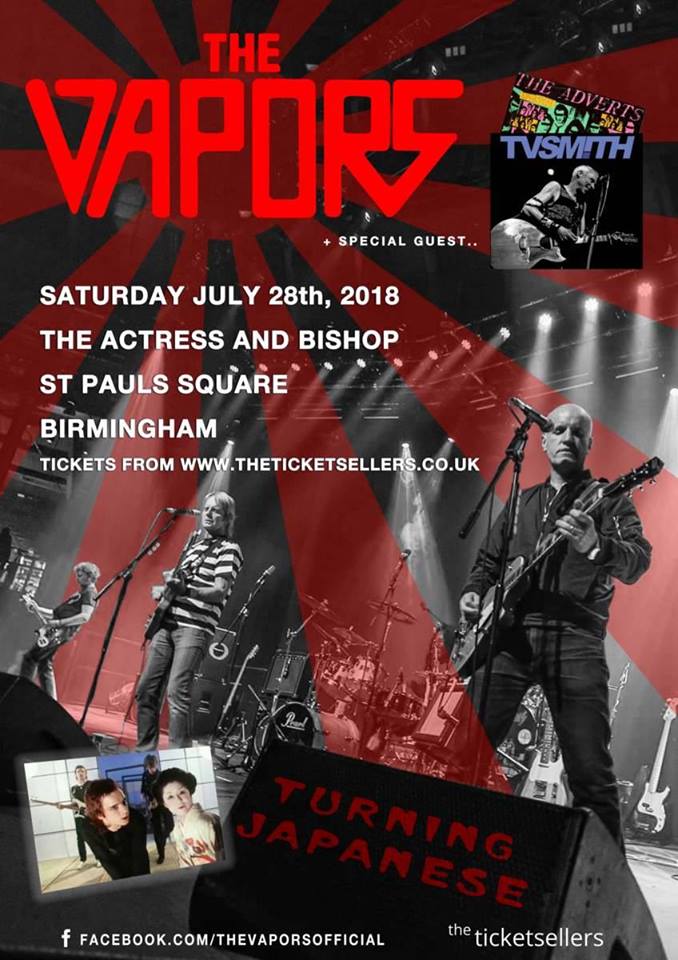 Sept 8th, Junction 2, Cambridge with The Face + The Keepers.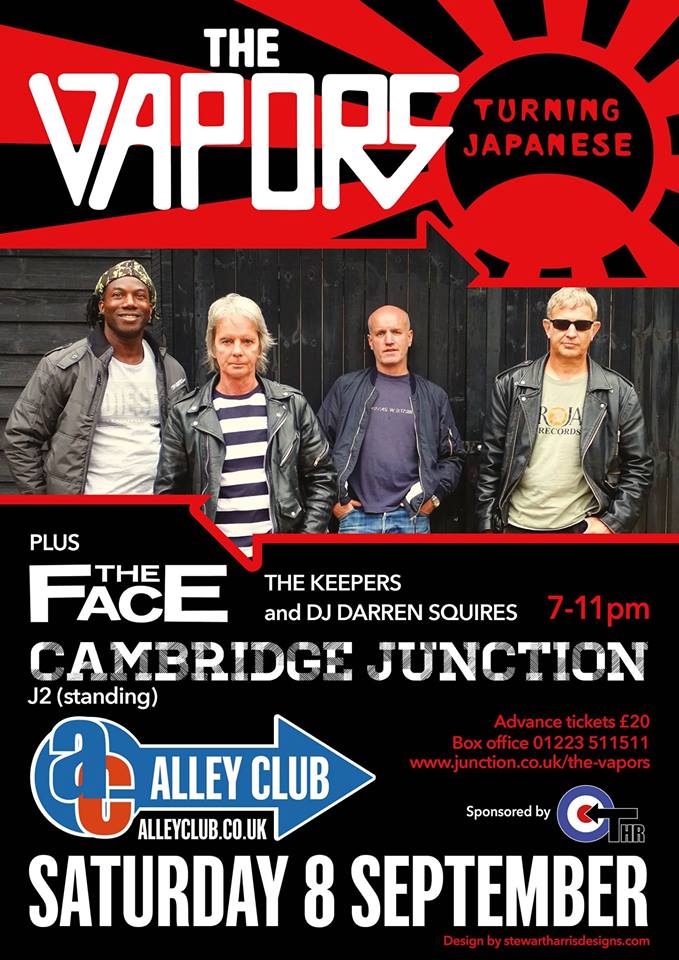 Vapors videos on YouTube.com,
Click here!
Created by Pär O Engström, Falun, Sweden.  
© 1998 - 2018 all rights reserved.
Please read the disclaimer, click here!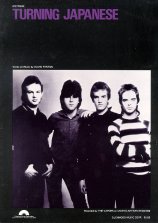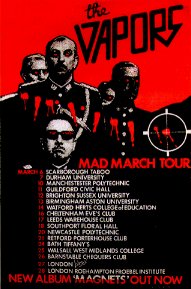 Click below!